Episodes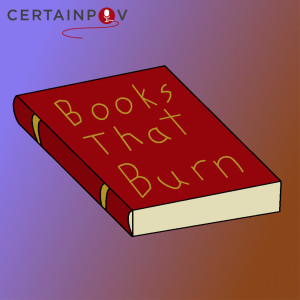 Monday Dec 28, 2020
Monday Dec 28, 2020
This fortnight we're discussing "Destiny: Child of Sky" by Elizabeth Haydon.
Book CW for violence, murder, massacre, cannibalism, death of a child, discussion of sexual assault, sexual assault of a minor.
Topic 1: Khaddyr - Death. Begins at (0:50),body horror, dismemberment.
Topic 2: Rhapsody and Ashe - Gaslighting. Begins at (18:50), CW for gaslighting, rape, possession, pregnancy, slavery, coercion.
Topic 3: Rhapsody - Boundaries. Begins at (34:45), CW for self-harm, toxic coping methods, unhealthy boundaries, possession, rape
Promo for The BackTracker History Show; Spoiler-free wrap-up and ratings: Begins at (46:50).
---
You can check out Robin's written review of the book at Reviews That Burn.
Find all our links on our Carrd.
Music provided by HeartBeatArt and is used with permission.