Episodes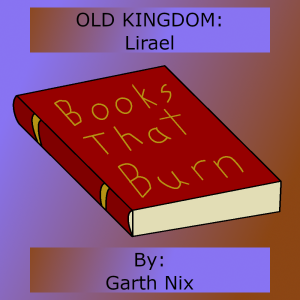 Sunday Oct 06, 2019
Sunday Oct 06, 2019
Our second episode is about the book Lirael, book two in the Old Kingdom series by Garth Nix. 
Topic 1: Mr. Cochrane and dealing with existential horror. Begins at (0:45), CW for death, violence, mention of psychotic break. 
Topic 2: Lirael and parental abandonment. Begins at (14:35), CW for death, parental loss, abandonment, loss of identity. 
Topic 3: Lirael and depression/suicidal tendencies. Begins at (22:02), CW for death, abandonment, implicated suicide attempts, TW for suicidal ideation. 
Spoiler-free wrap-up and ratings: Begins at (38:17). 
--- 
If you'd like to make a monthly donation, please check us out on Patreon (https://www.patreon.com/booksthatburn). 
Find all our links on our Carrd. 
Music provided by HeartBeatArt and is used with permission.