Episodes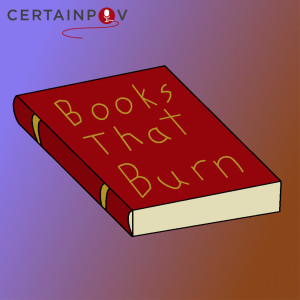 Monday Jan 25, 2021
Monday Jan 25, 2021
This fortnight we're discussing "Ender's Game" and "Ender's Shadow" by Orson Scott Card. These books cover approximately the same span of time and most of the same characters as each other. We focused our discussion on three events/traumas which are shown in both books from the perspective of their respective main characters. We're discussing these as books we used to love (and might still) but do not recommend to new readers.
Book TW for antisemitism, racism, homophobia, ableism, ableist slurs, assault, murder, eugenics, genocide
Topic 1: Abuse and PTSD. Begins at (1:30), CW for abuse, bullying, ptsd,
Topic 2: Murder and PTSD. Begins at (21:30), CW for murder, bullying, abandonment, emotional isolation, gaslighting
Topic 3: Genocide and Consent. Begins at (34:52), CW for violation of consent, ptsd, genocide, mental health crisis, emotional breakdown, coma mention
Promo for Book Reports Pod; Spoiler-free wrap-up and ratings: Begins at (53:05).
Recommended books to read instead:
The Farseer Trilogy by Robin Hobb
---
If you'd like to make a monthly donation, please check us out on Patreon. Patrons at any level will receive the bonus Epilogue episode for this book.
You can check out Robin's written review of Ender's Game and Ender's Shadow at Reviews That Burn.
Find all our links on our Carrd.
Music provided by HeartBeatArt and is used with permission.